Chuckwagon Supply
Features include:
Dimensions: 48" x 16" table top size.
Height: 17 5/8" from ground to table top
Weight: 57 lbs. (includes the added options of windscreen, and carry bag)
Table top construction: 10 gauge steel
Beveled front and back for greater strength. Also, holds coals on table.
Folding legs for quick assembly and breakdown.
Side racks are removable and folding for compact storage. Each rack has
hooks for holding lid hooks and utensils.
Retractable handle for easy carrying.
Stove black heat resistance paint.
Options include:
Aluminum Windscreen. Fits securely to protect three sides from wind.
High enough to protect double stacked Dutch ovens.
Nylon Carry Bag. Designed to hold table, windscreen, and side racks.
Photos: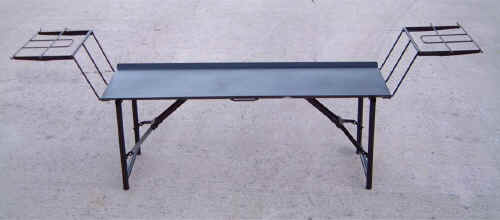 48" Dutch oven table. Includes folding legs and removable folding side selves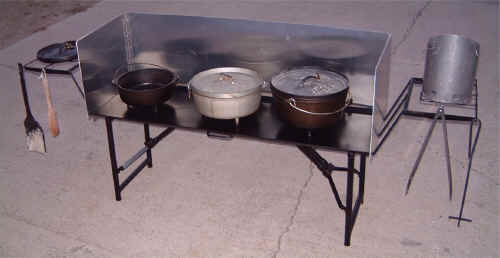 48" Dutch oven table.
Shown with optional wind screen and illustrated with Dutch ovens and accessories.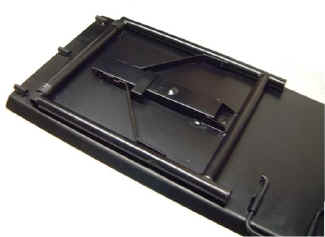 Detail view of table underside with legs folded.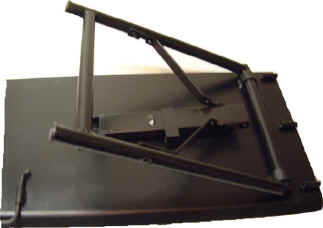 Detail view of table underside with folding legs partially opened.
Also shows edge of retractable handle.